2022年5月14日,对于所有关注中国儿童成长、致力于IB教育本土化发展的教育者与家长而言,注定是收获颇丰的一天。在这一天,由中华国际文凭学校协会主办、金苹果学前教育集团协办的CISA PYP幼儿园公益"云访校"活动正式拉开帷幕。
14 May 2022 is a very rewarding day for all educators and parents who are concerned about the development of Chinese children and are committed to the localization of IB education. On this day, the "Cloud Visit" activity of CISA PYP Kindergarten, sponsored by the China Association of International Baccalaureate Schools and co-organized by Golden Apple Preschool Education Group, officially kicked off.
多年来,金苹果在学前教育土壤深耕细作、精益求精,不断提升教育教学品质,致力于培养全面发展的终生学习者。本次活动自发布以来,备受协会与行业瞩目,许多教育界同仁在第一时间表现出了极大的参与热情,与我们就活动内容进行了热情的交流与沟通。疫情之下,虽然无法在线下聚首,但通过线上"云访校"的形式,金苹果依然没有辜负业界的期许,在万物互联的"云上空间"为每一位参与者带来了最为精彩、生动的IB幼儿园发展样态呈现,分享了极富价值的学前教育前沿观点。
Over the years, Golden Apple has been working hard in refining preschool education, continuously improving the quality of learning and teaching, and is committed to cultivating balanced lifelong learners. Since its release, this activity has attracted much attention from the association and the industry. Many educational colleagues have shown great enthusiasm for participation in this event for the first time and have had enthusiastic exchanges and communication with us regarding the content. Even though we couldn't gather offline during the outbreak, through online "Cloud School Visits", Golden Apple still lived up to the expectations of the industry. The wonderful and vivid presentation of the development of our IB kindergarten has shared valuable and cutting-edge views on preschool education.
在"深耕本土IB,赋能学习社区"的主题引领下,本次公益"云访校"活动先后设置了教育专家主旨发言、现场互动答疑、"云探校"与教师闪电演讲、圆桌论坛等活动,围绕课程实施、园所管理、文化建设等领域的本土化实践开展了深入的学习与交流。
Under the topic Cultivating a Localized IB Programme, Empowering the Learning Community, the theme of the public welfare "Cloud School Visit" activity has successively set up keynote speeches by education experts, on-site interactive Q&A, online school visits, teacher lightning speeches, roundtable forums, and other activities. Curriculum implementation, school management, cultural construction, and localization have carried out in-depth study and practice in communication.
在开幕式上,IB国际文凭组织中国官方代表、IB中国及蒙古国发展经理姜艳(Stella Jiang)女士首先为活动致辞。她高度认可金苹果在学前教育领域积累的丰富经验和成果,认为随着IB教育本土化发展逐渐走向深入,会有越来越多的教育实践者将本国教育的精髓和优势与国际教育理念相融合,不断完善和发展适合本国实际的教育体系,为全球教育工作者提供可供借鉴的育人智慧。在此基础上,中华国际文凭学校协会(CISA)将继续为IB学校搭建有力的合作发展平台,促进成员间更好地交流与共进。
Stella Jiang, IB Development Manager for China and Mongolia, as well as IB China Representative, started the event with a speech. She highly recognized Golden Apple's rich experience and achievements in the field of preschool education, and believed that with the gradual deepening of the localization of IB education, there will be more and more education practitioners who will combine the essence and advantages of domestic education with the concept of international education. This academic wisdom can be used as reference for global educators around the world. On this basis, The Chinese Association of International Baccalaureate Schools (CISA) will continue to build a robust platform for IB schools to cooperate, develop, and promote better communication and expected progress among its members.
中华IB国际文凭学校协会(CISA)首任会长、中黄国际教育集团总校长崔建社先生也受邀为本次活动致辞。他在致辞中讲到,探索IB教育的本土化发展之路,需要我们在萃取面向未来的世界级教育精华的同时,牢牢把握和立足中国国情,既注重继承我国课程建设的成功经验,也充分借鉴国际课程改革新成果,集思广益、开动脑筋,不断丰富IB在中国教育中的内涵,加深对多元文化的理解和尊重,为高质量教育发展和育人方式的变革共同努力。
Mr. Cui Jianshe, the first president of the China Association of IB International Baccalaureate Schools (CISA) and President of Zhonghuang International Education Group, was also invited to deliver a speech. In his remarks, he stated that exploring the localization development path of IB education requires us to firmly grasp and base itself on China's national conditions while extracting the essence of future-oriented world-class education. Make full use of the new achievements of international curriculum reform, constantly enrich the connotation of IB education in China, deepen the understanding and respect of multiculturalism, and work together for the development of high-quality education and the reform of educational methods.
在我们年幼的记忆中,那个在三尺讲台上来去如风,游走于粉笔浮尘中的老师像是一位无所不晓的"先知",这世间所有的谜题在他面前都会迎刃而解。随着教育时代的变迁,在漫长的时间长河中以"传道授业解惑"为己任的老师们也迎来了属于自己的"身份转变"。
In our childhood memories, the teacher who came and went like the wind on the three-footed podium and walked in the dust of chalk was like an omniscient "prophet" – all the riddles in the world would be solved by him. With the changes of the educational era, teachers who take "spreading knowledge and solving puzzles" as their duty in the long river of time have also ushered in their own "identity transformation."
在本次访校活动的专家讲座环节,北京柠檬幼儿园创园园长、IB官方顾问、著名IB PYP幼儿教育专家陈孟蕾(Tracie Chen)女士结合自身近三十年教育经验,就"幼儿园教师的多重身份"这一话题向我们分享了她眼中的幼儿教师应该在孩子成长之路上扮演的角色。从挖掘孩子潜能的"探宝者"、幼儿创造力的保护者、学习空间的打造者,到运筹帷幄的"军事家"、脑洞大开的"问题制造机",在陈园长看来,新时代的幼儿教师一定是一个能够用辩证的思维去思考、去看待世界的多元教育者,而驱使他们在教育天地中不断追求自我实现的,是那份对于孩子与教育事业的爱与责任感。
During the expert lecture of this school visit, Ms. Tracie Chen, the founding director of Beijing Lemon Kindergarten, IB official consultant, and IB PYP early childhood education expert, combined her nearly 30 years of education experience to discuss the topic of "Multiple identities of kindergarten teachers," sharing with us what roles preschool teachers should play in the development of children. From "treasure hunters" who excavate children's potential (protectors of children's creativity, the builders of the learning space) to the "strategists" who devise strategies and the "problem makers" with a rich imagination. In director Chen's opinion, preschool teachers in the new era must be pluralistic educators who can think and look at the world with dialectical thinking. Their love and sense of responsibility for children and education drive them to pursue self-actualization in education.
我们都曾经是儿童,却未必都理解儿童。同样是从儿童出发,四川师范大学教授与博士生导师、教育部学前教育专家指导委员会委员鄢超云教授则通过对儿童视角的解读,向我们详细论述了在儿童视角下理解幼儿内心实际感受的重要性与必要性。在鄢教授看来,儿童拥有属于自己的朴素理论,作为成人,我们应该认识到空间视角与经验视角的差异,学会尊重、唤醒儿童。一名儿童教育工作者越能够用儿童视角看问题,其教育教学的针对性与方向性就会越强,孩子的成长也会更加全面、健康。
We were all children once, but we don't necessarily understand what being a child is. From the perspective of children, Professor Yan Chaoyun, professor and doctoral supervisor of Sichuan Normal University and member of the Steering Committee of Preschool Education Experts of the Ministry of Education, elaborated on the importance and necessity of understanding children's inner feelings from the perspective of children. In Yan's opinion, children have their own naive theories. As adults, we should recognize the difference between spatial and experiential perspectives and learn to respect and awaken children. The more a child educator can see problems from their perspective, the stronger the pertinence and direction of his education and teaching will be, and children's growth will be more comprehensive and healthier.
在之后的现场答疑环节,针对教师们提出的"实践层面如何基于儿童视角开展工作?"的问题,鄢教授认为在实际操作前,首先要完成理念层面的转变。基于儿童视角开展工作,意味着教育者不但要充分关注每一个儿童,更要关注儿童发展的每一个领域,这样才可能真正做到换位思考、读懂儿童。此外,鄢教授还向许多希望在生活中学会读懂儿童的家长朋友提出了极富建设性的意见,他以幼小衔接为例,指出家长应该设法将孩子所面临的的成长困境与成人世界中的情境进行类比,将心比心,感受儿童心理活动。面对成长过程中的"危机",家长们要学会给孩子们留出足够的时间与空间处理与解决问题,将"危机"转化为成长契机,通过多种方式与幼儿进行交流互动,真正走进孩子的内心世界。
In the Q&A session, teachers asked, "How should we carry out work from children's perspective at a practical level?" Professor Yan believes that the ideological level should be changed before the actual operation. Working from the perspective of children means that educators should not only fully pay attention to every child but also pay attention to every field of that child's development. Only in this way can they truly understand children through empathy. In addition, Yan offered constructive advice to many parents who want to learn to understand children in their daily lives. He takes the link between childhood and adulthood as an example, pointing out that parents should try to compare the growing dilemma faced by their children with the situation in the adult world to feel the psychological effects they have on children. In the face of this "crisis" of growing up, parents should learn to leave enough time and space for their children to deal with and solve problems; turn this "crisis" into an opportunity for growth; communicate and interact with children in a variety of ways; and truly walk into the child's inner world.
"Cloud Exploration" and Lightning Speech
作为本次公益"云访校"活动的"主场",金苹果旗下的三所PYP幼儿园通过自身多年学前教育积淀与IB本土化发展实践向"云上观众"们生动展示了优质教育的不同发展样态。与此同时,三家园所的PYP的教育实践者也在"闪电演讲"环节结合自身教学经验,与大家分享了他们各自在本土环境中实施IB PYP项目的宝贵收获与心得。
As the host of this public welfare "Cloud Visiting School" activity, the three PYP kindergartens under Golden Apple vividly demonstrated the different development patterns of quality education to the "cloud audience" through their years of pre-school education accumulation and IB localization development practice. At the same time, the PYP education practitioners of the Three Home Schools also shared their valuable lessons and experiences in implementing IB PYP programs in their local environment.
Chengdu Jincheng Lake kindergarten
作为金苹果教育投资集团旗下的第一所日托幼儿园,创办于1998年的金苹果锦城湖幼儿园自建园来始终立足儿童视角,以优质的课程与高效的管理促进每个幼儿和谐发展。幼儿园于2020年正式成为PYP候选学校,结合IB PYP项目理念和自身教育教学优势,融合中国传统文化与生活教育特色,积极为幼儿打造具有安全性、启发式、吸引人的学习空间,着力营造一个有爱的学习者社区环境,支持儿童的玩耍、探究、发现和创造。
As the first daycare kindergarten under Golden Apple Education Investment Group, Golden Apple Jincheng Lake Kindergarten, founded in 1998, has always been based on the children's perspective, harmonious development of each child with high-quality courses and efficient management. Jincheng Lake Kindergarten formally became a PYP candidate school in 2020. Combining the IB PYP program concepts and its own education teaching advantages, as well as integrating traditional Chinese culture and life education, we actively create a safe, heuristic, attractive learning space for children, striving to generate a loving community environment for learners, to support children's play, exploration, discovery and creation.
Golden Apple Tianfu International Preschool and Kindergarten
金苹果天府国际社区幼儿园创建于2011年。在优质教育的探索之路上,天府园心怀愿景,致力于打造一个能够促进学习者社区成员身心平衡发展的教育环境,为孩子提供一个丰富的、有挑战的探究空间,建立一个平等、信任、多元文化共存的学习者社区。于2015年正式成为PYP学校的天府园在探索高质量教育的过程中,将探究作为一种主要教学方法,支持学生在真实的环境中探索和了解周围的世界。学生的观点和意见会得到尊重,他们有机会选择并主导自己的学习,发展能动性,成长为积极的"探究者"。
Golden Apple Tianfu International Community Kindergarten was founded in 2011. On the road of exploring quality education, Tianfu Garden is committed to creating an educational environment that can promote the balanced development of body and mind of members of the learner community, provide a rich and challenging space for children to explore, and establish a learner community of equality, trust, and multicultural coexistence. Tianfu International Community Kindergarten (which officially became a PYP school in 2015), in its quest for high-quality education, uses inquiry as a primary teaching method, supporting children to explore and understand the world around them in a natural environment. Students' views and opinions are respected, and they have the opportunity to choose and lead their learning, develop initiative, and grow into active inquirers.
Golden Apple International Preschool
and Kindergarten
建园二十二载,金苹果国际美语幼儿园在实践IB教育的过程中,从借鉴到创新,从融合到突破,不断探索教育本土化发展之路,立足中国国情,着眼孩子未来,心怀优质教育愿景,迈入了崭新的发展阶段。作为中国西部地区首家经IBO国际文凭组织正式授权的PYP双语学校,美语园始终致力于探索和发展高质量教育,对于发展身份认同,培育具有文化自信的学习者逐步建立了更清晰的思路,产生了更深入的思考。
In the twenty-two years since its establishment, Golden Apple International Preschool and Kindergarten has been practicing IB education from learning to innovation; from integration to breakthrough; constantly exploring the way of localized development of education based on China's national conditions. We are focused on the future of children and bearing the vision of quality education, stepping into a new stage of development. As the first PYP bilingual school officially authorized by IBO International Literature Organization in western China, Golden Apple International Preschool and Kindergarten has always been committed to exploring and developing high-quality education. We have gradually established clearer ideas and produced deeper thinking about developing identity and cultivating culturally confident learners.
两全其美——PYP幼儿园里的融合与合作
Best of Both Worlds
——Integration and cooperation in PYP Kindergartens
演讲者:Robert Brien
Speaker:Robert Brien
作为中国 PYP 幼儿园的教育工作者,我们经常讨论实施国际项目中存在的冲突。我们对满足当地期望、要求和指导方针以及促进当地和海外员工之间的合作所面临的挑战感到担忧,这一切可能成为学校压力与困惑的根源,事实上不必如此,这些冲突也能变成很好的机会。小学项目为我们提供了发展教育项目的机会,为孩子们提供在现代世界中成为成功的、负责任的中国公民所需的支持。PYP 让我们有机会从全球和当地的教育理念中进行选择,如果选择"两全其美",就能为我们的孩子选择最好的教育。不同文化背景的员工之间存在的冲突也是一个很好的探究机会,可以更深入地了解彼此,培养国际情怀。在这个简短的演讲中,我希望强调在 PYP 框架内整合当地课程和实践时需要考虑的重要因素,以及研究 PYP 幼儿园的外籍教师和中方教师的协作。
As educators of PYP kindergartens in China, we often discuss the conflicts in implementing international projects. We are concerned about the challenges of meeting local expectations, requirements and guidelines, as well as promoting cooperation between local and overseas staff, all of which can be a source of stress and confusion in schools. In fact, it doesn't have to be that way and these conflicts can turn into great opportunities. Primary Years Program provides us with the opportunity to develop educational programs and provide children with the support they need to become successful and responsible Chinese citizens in the modern world. PYP allows us to choose from global and local educational philosophies. By choosing "the best of both worlds," we can get the best education for our children. Conflicts among staff with different cultural backgrounds are also an excellent opportunity to inquire, understand each other better, and cultivate international-mindedness. In this brief speech, I would like to highlight the important factors that need to be taken into account when integrating local curriculum and practices within the PYP framework, as well as studying the cooperation between foreign teachers and Chinese teachers in PYP kindergarten.
PYP学习者的生活活动
Life activities of PYP learners
演讲者:鄢晓燕
Speaker: Xiaoyan (Luna) Yan
幼儿阶段,一日生活皆学习。儿园的生活活动,即入园、盥洗、饮水、进餐、午睡、离园等,在幼儿一日活动中时间占比大,具有循环往复的特点,蕴含丰富的教育价值和学习机会。鄢晓燕老师以小班盥洗活动为例,通过共同打造生活空间等多种方式和策略,持续调动幼儿洗手的动力和热情,培养学习者培养目标中的各项特质、支持学生能动性的探究与发展。教师,要有探究观,将探究思想融入幼儿的生活中,让探究无处不在。教育要回归生活,更要融合和创新,给教育注入源源不断的动力,让学校、教师、学生和整个学习者社区充满活力。
In the stage of early childhood, daily life is all related to education. Children's life activities, namely entering kindergarten, washing, drinking water, having meals, taking a nap, leaving kindergarten, etc., take up a large proportion of time in half-day activities in kindergartens, which are characterized by cycles and contain rich educational value and opportunities for learning. Luna took the Pre-school class washing activity as an example. Through various ways and strategies, such as jointly creating a living space, she continuously mobilized the motivation and enthusiasm of children to wash their hands, cultivated the attributes of the IB learner profile, and supported the exploration and development of children's agency. It is significant for teachers to have the concept of inquiry, integrate the thought of inquiry into children's lives, and make inquiries everywhere. Education is supposed to return to life. More importantly, it should be integrated and innovated to be a continuous impetus to energize schools, teachers, children, and the entire community of learners.
评估即学习 促进能动性
Supporting Students Agency through
Assessment as Learning
演讲者:代述婷
Speaker: Shuting Dai
"评估即学习",也就是作为学习组成部分的评估,是IB文件《学习与教学》里关于评估提出的三种评估实践之一。它聚焦于发展学生的元认知能力,促使学生获得思维习惯与技能。当学生有机会开展自评和互评时,评估就成为了学习的组成部分。过程中,学生能够参与共建目标和成功标准,他们反思和调整自己的学习,并制定下一步计划。他们积极表达自己的想法,调整、专注于学习并采取行动,最后借助证据报告自己的学习情况。他们成为学习的积极主体,对自己的学习有了更多的发言权、选择权和主导权。所以当评估作为学习的组成部分时,学生有机会发展成为具有能动性的学习者。
"Assessment is learning", that is, assessment as an integral part of learning, is one of the three assessment practices proposed in the IB document "Learning and Teaching". It focuses on developing students' meta-cognitive ability and facilitating students to acquire thinking habits and skills. When students can evaluate themselves and each other, assessment becomes an integral part of learning. Students can participate in the co-construction of goals and success criteria in the process. They reflect on and adjust their learning and make plans for the next step. They actively express their ideas, adjust, focus on learning and taking action, and finally report on their learning with evidence. They become active learning subjects and have more voice, choice, and control over their own learning. Therefore, when assessment is part of learning, students have the opportunity to develop into active learners.
"刺激"源来如此
That is the Stimulus Source
演讲者:徐莉
Speaker: Li Xu
在IB课程中有相关文件提出PYP早期教育中刺激源在以儿童为中心的学习中的重要价值,如:用刺激源和学习提示激发孩子的好奇、疑惑和有目的的玩耍。那么作为IB实践者,在以概念驱动的探究课程中设计多样性、可持续性发展的刺激源推动幼儿概念性理解并采取负责任的行动至关重要。另外,基于对幼儿的观察和记录反思及调整刺激源有助于促进幼儿的兴趣、投入、挑战和自我经营能力。同时,在教育教学实践中老师可以思考因地制宜,灵活变通的投放刺激源吸引幼儿进行深入探究,还可以通过巧妙的设计刺激源向幼儿发出游戏和学习的邀请,即使提供诱导和指导,其目的都是向幼儿发出游戏和学习的邀请,得到支持后的幼儿继续进行自我充实。
There are documents in the IB curriculum that highlight the important value of stimuli in child-centered learning in PYP early childhood education, such as inspiring curiosity, doubt, and purposeful play using stimuli and learning tips. Therefore, as IB practitioners, it is crucial to design diverse and sustainable stimuli in concept-driven inquiry programs to promote children's conceptual understanding and responsible action. In addition, reflection and adjustment of stimuli based on children observation and recordings are helpful to promote their interest, engagement, challenge, and self-management abilities. At the same time, in the practice of education and teaching, teachers can think about adjusting measures to local conditions, and flexibly launch stimuli to attract children to conduct in-depth inquiries. They can also send children invitations to play and learn through the ingenious design of stimuli. Even if induction and guidance are provided, the purpose is to offer children invitations to play and learn so that children who receive support can continue to enrich themselves.
探究神器——图书
Books – A Marvelous Tool for Inquiry
演讲者:沈国莉
Speaker: Guoli Shen
图书馆在探究中起着中枢作用,是支持探究、激发讨论、查询资料的重要信息来源,同时也帮助塑造内容、课程,支持并促进阅读、探究、多语言文学、学习方法、教学方法和学习者培养目标的发展。图书支持所有学习者和教师成为更好的信息探究者、使用者和创造者。图书不仅能为学生创设共同的对话情境,引发讨论、探究和反思,它也能够作为探究单元范围内的重要信息来源,有助于延伸学习和教学。图书超越语言层面的功能,对儿童的探究行为起到示范和启发作用,支持思维的发展。图书提供了一个以儿童为中心的世界,抽象的概念在文字和图像中得到了象征,不断加深学生对概念的理解。不同的图书组合可以帮助教师搭建基于理解的课程框架,生发出有意义的探究方向,促进学生探究的深入发生。
Libraries play a central role in inquiry and are an essential source of information to support inquiry, stimulate discussion, and search for information. They help shape content and curriculum, as well as support and promote the development of reading, inquiry, multilingual literature, learning methods, teaching approaches, and learner profile attributes. Books support all learners and teachers to become better information inquirers, users, and creators. Not only do books create a common dialogue situation for students and stimulate discussion, inquiry, and reflection, they can also serve as an essential source of information within the scope of the inquiry unit, which helps to extend learning and teaching. Beyond the function of language, books play an exemplary and enlightening role in children's inquiry actions and support the development of thinking. Books provide a child-centered world in which abstract concepts are symbolized in words and images, constantly scaffolding students' understanding of the concepts. Different books can help teachers build an understanding-based curriculum framework, generate meaningful inquiry directions, and promote students' in-depth inquiry.
教室里的修理工
Classroom Tinkers
演讲者:Paul-Renier Hattingh
Speaker: Paul-Renier Hattingh
我们为学生创造的环境对他们的学习以及发展成为独立的学习者起着至关重要的作用。让学生独立地与他们的学习环境或学习材料互动,让我们可以自由地观察、记录和提供支架,帮助他们为今后几年的学习旅程做好准备。不仅是学习者,作为教育者的我们通过实践经验,将能够确定学习的各个方面,并能够了解学习者在探究期间将面临的学习步骤。倾听学生的意见,并将其落实到我们的材料、环境或学习经验的规划中。允许学生选择他们想要的互动和想要的学习内容,能动性将得以促进。自豪感闪耀,自信绽放。
The environment we create for students plays a vital role in their learning and development into independent learners. Allowing students to interact independently with their learning environment or learning materials gives us the freedom to observe, document, and provide scaffolding to help prepare them for their learning journey in the next few years. Not only learners, but we as educators, through hands-on experience, will be able to identify all aspects of learning and be able to understand the learning steps that learners will face throughout the inquiry; listen to students' opinions and implement them into planning materials, environments, or learning experiences. By allowing students to choose the interaction and learning content they want, their agency will be promoted. Pride shines, confidence blooms.
为了让"云上观众"们有机会进一步了解发生在金苹果PYP幼儿园里的优质教育实践与经验,本次活动特别安排了圆桌论坛环节,通过邀请闪电演讲的6位嘉宾与金苹果锦城湖幼儿园园长应岚、金苹果国际美语幼儿园园长徐瑾、金苹果天府国际社区幼儿园园长董琨,让这群专业学前教育者们在思想的交流与碰撞中迸发出绚丽的"育人火花"。
In order to give the "cloud" audience the opportunity to understand further the high-quality education practice and the experience which takes place in Golden Apple PYP kindergartens, a roundtable forum was specially arranged for this event. The six speakers of the lightning speech, Lan Ying (Principal of Golden Apple Jincheng Lake Kindergarten), Jin Xu (Golden Apple International American-English Kindergarten), and Kun Dong (Principal of Golden Apple Tianfu International Community Kindergarten), were invited. This group of professional preschool educators burst out a brilliant "educational spark" in exchanging and collating ideas.
在本次圆桌论坛上,结合前期发布的网络问卷调查内容,与会嘉宾们分别就"课程本土化的过程中,有哪些成功的经验和注意的要点?""支持中外教师高效协作的方法?""如何保持孩子对探究项目的持续兴趣?""PYP幼儿园的幼小衔接是如何开展的?"等热点教育问题进行了精彩的观点分享。各位嘉宾结合自身实际教学经验与园所管理经验,在对话中分享了许多发生在教育一线的"育人干货",这对于广大学前教育工作者而言既是一次实用的教学指导,也是一次极为有益的思想启发。
Combined with the contents of the online questionnaire released earlier, participants shared their views in this roundtable forum on "What are the successful experiences and key points to note in the process of curriculum localization?"; "What are some ways to support effective collaboration between Chinese and foreign teachers?"; "How to maintain children's sustained interest in inquiry projects?"; "How is the transition from kindergarten to primary school carried out in PYP kindergartens?"; and other hot educational issues. Guests combined their own practical teaching experience and management experience of the kindergarten in their dialogue to share a lot of educational understandings and strategies in the front line of education – which is not only a practical teaching guide for the majority of preschool educators but also a beneficial ideological inspiration.
在与会者教育观点的热忱分享中,这场春夏之交的公益"云访校"活动落下了帷幕,它让我们更加清楚地认识到,基于儿童的年龄特征与发展需要、基于教师的观察与评估去支持儿童发展,提供优质、有挑战性的品质教育始终是每一位学前教育人面向未来的不变追求与目标。
After enthusiastically sharing the participants' educational views, the public welfare "School Cloud Visit" activity at the turn of spring and summer came to an end. It made us more clearly realize that based on the children's age characteristics and developmental needs, as well as observation and assessment of teachers, it is a constant pursuit and goal for every preschool educator to provide high-quality and challenging education in the future in order to support children's development.
据统计,共有2524人报名参加了本次公益"云访校"活动,线上直播间的峰值观看量一度达到了1.18万人次,点赞量也达到了33.5万余次。除了来自中国的教育者与家长朋友外,还有远在印度尼西亚、新加坡、澳大利亚、美国、加拿大、爱尔兰、英国、新西兰的教育界同仁与我们在"云端"相会,共话高品质学前教育发展之路。
According to the analytics, a total of 2,524 people signed up to participate in the public welfare "cloud visit to school" activity, the peak viewing volume of the online live broadcast room reached 11,800 people, and the likes of more than 335,000 times. In addition to educators and parents from China, educational colleagues from Indonesia, Singapore, Australia, the United States, Canada, Ireland, the United Kingdom and New Zealand met with us in the "cloud" to discuss the development of high-quality preschool education.
新时代教育高质量发展的号角业已吹响,它呼唤着每一位学前教育工作者进一步落实立德树人根本任务,尊重幼儿年龄特点和发展规律,坚持保育教育结合,不断提高幼儿园办园水平和保教质量,满足人民群众对美好教育的需求。而这场发生在金苹果的幼儿园公益"云访校"活动不但是一场真诚而有价值的关于IB教育本土化发展的对话,更是一次学前教育工作者与广大家长协同并进、共谋幼儿教育高质量发展的宝贵契机。
The clarion call for the high-quality development of education in the new era has been sounded, which calls for every preschool educator to further implement the fundamental task of establishing morality and fostering students; respect the characteristics of children's age and the law of development; adhere to the combination of care and education; and constantly improve the level of kindergarten management and the quality of kindergarten education to meet the needs of the people for better education. The public welfare "School Cloud Visit" event, which took place in Golden Apple kindergartens, is not only a sincere and valuable dialogue on the localization development of IB education but also an opportunity for preschool educators to cooperate with parents to achieve high-quality development of early childhood education.
这是一个美好的开端,让我们在更广阔的学习社区里共绘蓝图,和孩子们一道成长为内心丰盈的个体与积极行动的终身学习者。
It's a great start for us to work together in the broader learning community and grow with our children into individuals with a rich inner worldview and active lifelong learners with positive actions.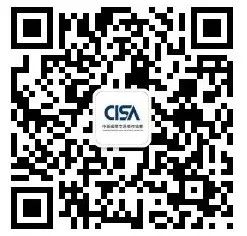 欢迎入会 关注公众号
In a trip of "cloud visit to schools", draw a blueprint for the high-quality development of preschool education